Zein Arbeed breaking Stereotypes with The Grooming Lab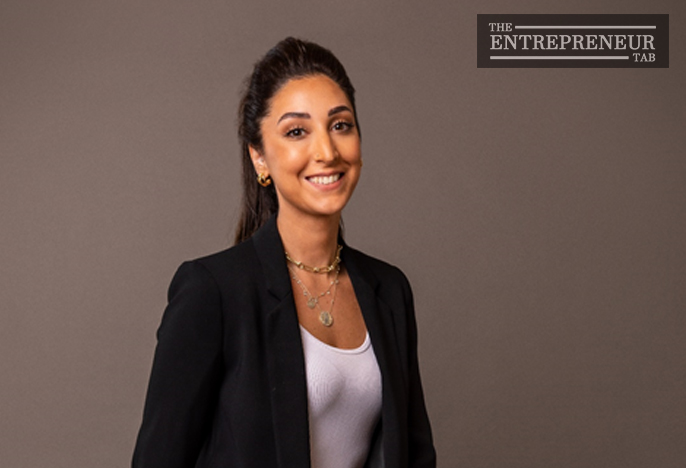 Only a fierce female entrepreneur like Zein Arbeed could have revolutionized the grooming industry which is currently dominated by men. She bravely ventured into the challenging territory of the grooming industry with her start-up, The Grooming Lab.
The Grooming Lab is the only company in the region that is a dedicated distributor of men's grooming products. A business established in 2017 in UAE, is dedicated to providing its clients with various skincare and hair care products. This start-up only believes in delivering the highest quality products catering to skincare, haircare, beard care, and anti-aging solutions.
Zein is a woman with a vision and on a mission to revolutionize UAE's men grooming industry. She is the first woman to go toe-to-toe with the top marketers in the industry and has already made her presence known. She came with the sole purpose of providing men with professional grooming products and care that men usually seek. Zein came up with The Grooming Lab's idea in late 2016 when long beards became a new trend.
At the time, Zein realized there were not many providers for professional men grooming products. They usually turned to their local barbers or pharmacists for advice. These providers only offered mass-produced products that were either inefficient or harmful for long term use. There was a big gap for exclusive niche brands, and Zein decided to bridge this gap through The Grooming Lab.
This was when she started to look for specific men's grooming brands, especially those exclusive and in demand in the UAE. After introducing the company's first brand, Captain Fawcett, in 2017, she looked at another famous and award-winning hairstyling brand called Dapper Dan.
While Captain Fawcett focuses on the beard grooming and shaving aspect of men, Dapper Dan gave men a chance to use products to style their hair in any particular way. Also, all Dapper Dan products contain healthy ingredients and formulas that protect and nourish the hair well. These products are grease-free and easy to wash out, which makes them even more favorable. Through these brands, The Grooming Lab fulfilled the two most important gaps in the market in 2018.
After starting in 2016, the company has grown exponentially and now distributes four men's brands covering all aspects of men's grooming. From Beard Care and Shaving to Hairstyling and now brands dedicated to men's Skincare, The Grooming Lab has become a one-stop solution for everything.
The four-year journey has been fascinating, to say the least. As men have become more aware of body care, professional products' demand has increased multifold. Zein indeed receives some startling responses for being a woman in the men's industry but, is also immensely respected.
Over the next few years, Zein wants to revolutionize the men's grooming industry in UAE by offering even more services and products. The Grooming Lab will soon cover all aspects of men's grooming needs and become a one-stop store for all hair care, hair styling, beard care, shaving, and dedicated skincare essentials.
Some new ideas about men's hygiene are also in the pipeline to promote men's health. Zein plans to cover more B2B businesses (Men's Barbershops / Men's Salons / Men's Spas) and the Luxury Retail Market both in stores and online across the UAE Region before moving to other areas in the GGC.