Shivram Choudhary's Codevidhya to Empower the New Generation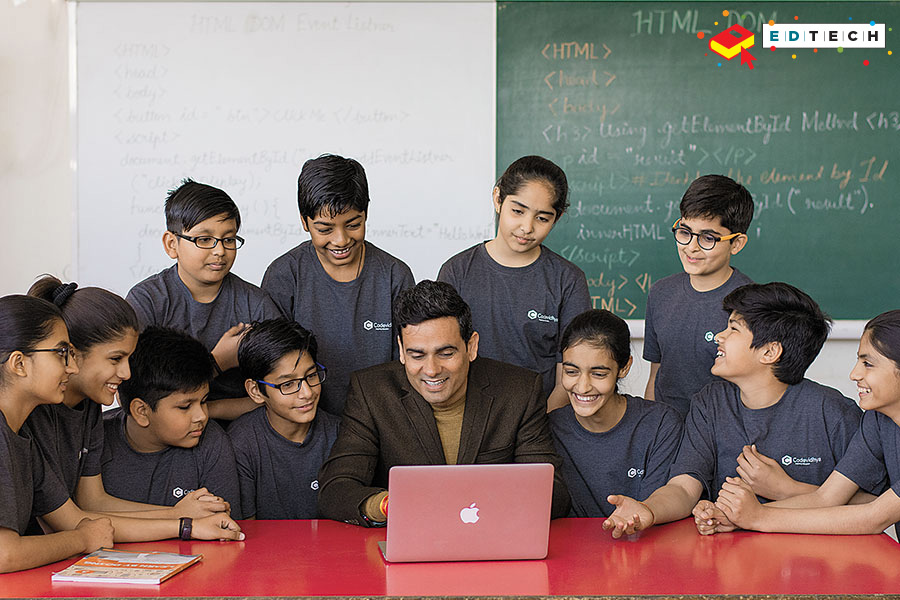 It is a well-known fact that new job opportunities are opening up in the world that no one could have even imagined a few decades back. The World Economic Forum presented a report of Future Of Jobs in which they stated that 65% of total children enrolling in a primary school today will work on jobs that do not even exist yet. With everything going digital, it comes as no surprise that coding is one of the most in-demand and high paying fields of work.
As it is with any technical profession, coding also needs a lot of training and education before you can enter this industry. Shivram Choudhary understands this dire need of training children to be technologically advanced. For this purpose, he started his bootstrapped edtech company, Codevidhya, in 2016. It is a Jaipur-based company that converts Indian schools and classes into becoming a programming powerhouse.
An MIT Alumni, Shivram has founded Fanusta Global, an interior brand, and Euro International School, an educational institute. He started Codevidhya to train kids in coding. The idea behind teaching young kids is that by training them from as young as five years, they can empower them to face any situation in the future. He wants to enable the students to create with the help of technology and mentoring them to become an entrepreneur eventually.
Shivram is a visionary and an educationist that believes in empowering and servicing humanity. He is deeply passionate about new emerging trends in education, as education is the backbone of every nation. With his one-of-a-kind, Euro International School, Shivram is laying the foundation of bringing positive changes in the world.
He is a curious person and an avid traveler and has traveled to several countries attending seminars and conferences to interact with different people. He learns new teaching methods wherever he goes and tries to incorporate them with his plans.
Shivram's visionary dream is to mentor 'Creators of Technology' that will ultimately bring a positive change in the world. With his company Codevidhya, he is fulfilling his dream of preparing the young generation for a bright and prosperous future. Codevidhya is the only company in India that provides a complete suite of educational material to schools in both online and offline formats. These educational materials comply with CBSE's curriculum and have a comprehensive training module. Codevidhya also takes pride in continually updating its curriculum based on the latest trends in the programming world.
Based on the Finland Education Model, Codevidhya is currently working with over 49 schools pan India and aims to partner with many more schools in the coming years. Shivram has dedicated his life to preparing India for the future by teaching and empowering the country's youth at a young age. He wants to become a global powerhouse of skill development for tomorrow's world and believes in a powerful yet simple statement, "Let's code to decode our future."
If you also share the same vision and want to know more about what Shivram has to offer for your young wards, you can visit his website.