Sagun Arora's Filmy Vastra Helps Gen Z Personalize Their Wardrobe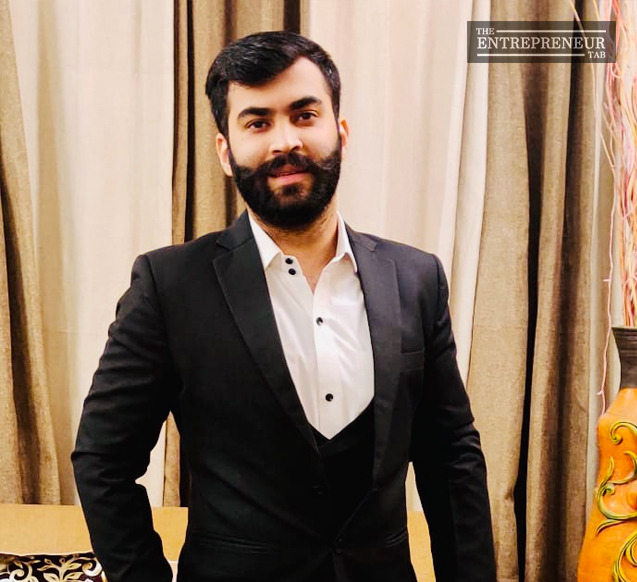 The millennial generation or Gen Z is quick to catch up on OTT (Over the Top) shows and viral content. They are heavily influenced by upcoming fashion trends based on movies, shows, or memes. They are heavily influenced by desi and foreign content and try to incorporate them into their daily lifestyle. This demand has created a huge market for customized clothing apparel, mobile accessories, and other day-to-day use articles. Companies such as Filmy Vastra with Sagun Arora as its founder have moved and capitalized on this opportunity.
Started in 2019, Filmy Vastra is an online store dedicated to providing comfort and quality. It is a new-age retail start-up that follows its passion and incorporates new styles with everyday essential merchandised clothes. Sagun Arora, with his friends Sourabh Bhasin, Divy Sindhu, and Sushant Gupta, came up with the idea for this company while discussing a skimpy quality T-shirt. This discussion struck an idea in their minds about an exciting opportunity that bore fruit soon after.
Sagun has worked in different positions and accumulated experience best suited for a start-up. He has worked for over three years in identifying new business opportunities, creating, building, and scaling brands. Before working as the Head of Finance at Filmy Vastra, he was associated with the Competent Consultant. He is also an Executive Director at Baba Construction and works as a freelance research analyst. Sagun puts his extensive knowledge of managing brands to build new brands.
Sagun has proven his worth in various sectors, including Start-ups, Infrastructure, Real Estate, and Finance. He has grown his skills and knowledge that enables him to handle his venture efficiently. He has completed his MBA in Finance from Narsee Monjee Institute of Management Studies, Mumbai, and holds several awards to his name. Apart from spending his time developing innovative ideas for the brand, Sagun enjoys baking, driving, and reading research papers.
Sagun hopes to set up a platform to provide a way for everyone to express themselves effortlessly. Gen Z is influenced by a variety of things such as OTT series, web shows, sports, and witty stuff. With the help of Filmy Vastra, Sagun aims to provide unique clothing items. The team at the Filmy Vastra strongly believes in the idea of expressing one's self effortlessly with everyday items, and they work extremely hard to turn this thought into reality.
Sagun Arora (Co-founder and Head of Finance) started Filmy Vastra with his friends, and they, as a team, believe in the motto, "Best quality at an affordable price." Sourabh Bhasin (Founding member and Head of Marketing & CRM), Divy Sindhu (Founding member and Head of Design), and Sushant Gupta (Founding member and Head of IT) constitute the team behind this unique idea that is taking the market by storm. Since their first order on May 2nd, 2019, they have been successfully running the brand to date. Now, they aim to make the company the largest selling online retail brand for India's youth.
As every newcomer, Sagun also faced few challenges when starting up his company. However, with his experience and support, Filmy Vastra is now thriving and has become the go-to online merchandise store for the youth. Sagun feels that time is the most important currency, and he wants to efficiently spend it in growing his business in the next five years.
Sagun's Filmy Vastra is proof that results can be achieved by putting enough effort into your idea, no matter how small or big. If you want to add some personalized clothes and accessories to your wardrobe, you must visit Filmy Vastra.