Raghunandan G's start-up, Zolve becomes an instant hit after TaxiForSure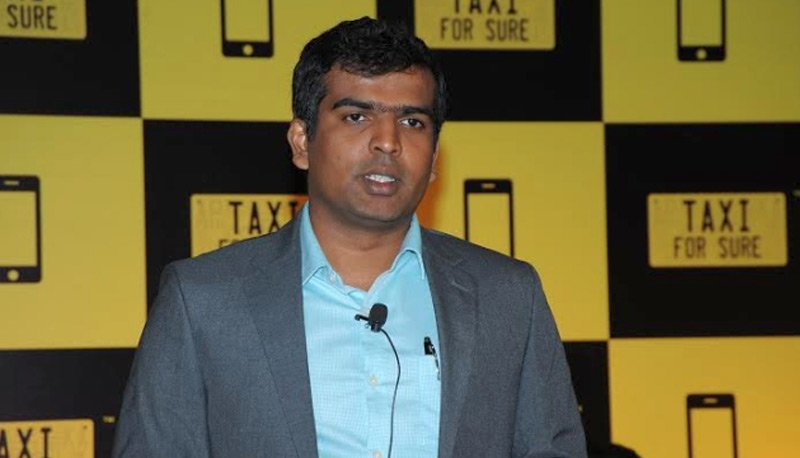 TaxiForSure's co-founder Raghunandan G started a new venture to provide Indian students and other travelers in the US with easy credit access. He has already raised a whopping amount of $15 Million from Lightspeed and Accel to seed his new venture.
Many renowned names such as Blume Ventures and Founder Collective participated in the first round of investment. Even CRED's Kunal Shah, former MD at Helion Ashish Gupta, and DST's Rahul Mehta have shown their contribution. Apart from these people, the list also includes Rahul Kishore, senior MD at Coatue Capital, and Greg Kidd, a serial investor.
These funds will be used to develop products, establish roots, team expansion, and customer acquisition. Raghunandan started Zolve in December 2020 after taking his leave from TaxiForSure. Zolve is a neo banking start-up that aims to solve the monetary problems faced by Indian students traveling to the USA for higher education. He will partner with several banks to provide hassle-free financial credit to the students.
In 2019-20 above 1.93 lakh, Indian students were recorded studying in various American universities. However, the number was lower by 4.4% from the previous academic year of 2018-19. One of the biggest reasons for the drop in this number was the complicated loan and credit approval process. Despite the pandemic, more than 91% of Indian students have shown an interest in completing their higher education abroad.
As these students do not have a credit score for the local banks, they often pay more extensive interests on smaller amounts. As they are not a US citizen, they cannot get a credit card quickly, which increases their daily struggles. Raghunandan wants to help these students by creating a platform where they can directly avail all banking services. By opening up an account in Zolve, the students can use any national bank's banking services in the US.
Zolve will offer other services to Indian consumers as well. These services include buying shares of US companies and investing in the US stock exchange. The users can also purchase cryptocurrencies such as Bitcoin from the US and Europe-based Crypto exchanges.
Zolve, unlike other similar start-ups, will use the student's credit score in Indian banks to help them avail themselves of credit in foreign countries. This new approach to the old credit system will help Indian students start a new life in a new country.