Pankaj Gupta Changing Remote Communication Industry using EnableX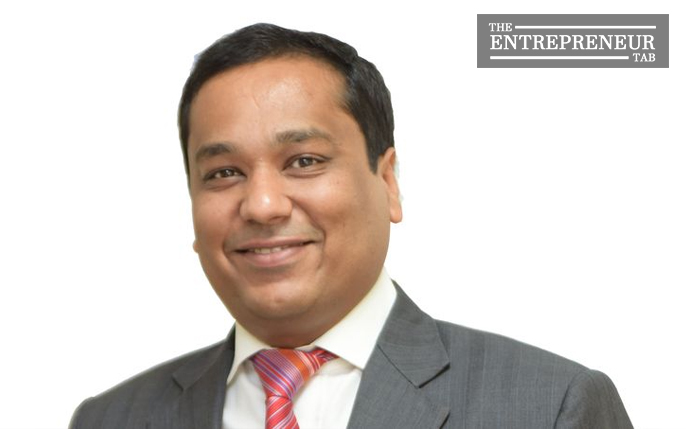 The outbreak of COVID-19 has changed the entire fundamentals on which the entire real-time communication was based on. Pankaj Gupta is the CEO and Founder of the company vCloudx, a communication platform that integrates real-time communication into websites and applications. vCloudx launched a product named EnableX.io to help developers and service providers create video, voice, and messaging communication using powerful APIs. This scalable and secure global platform makes communications personal and flexible, which helps enterprises stay ahead of the competition.
Pankaj launched EnableX in 2017 with its Singapore headquarter, and the company has successfully set up a strong foothold in various APAC countries. The company has a team of 50+ experts and passionate technologists who work on the market's latest trends. They empower several start-ups and Fortune 500 companies and help them create a robust and interactive customer experience platform.
Since March 2020, the demand for remote communication services has increased exponentially all across the world due to the pandemic. EnableX jumped into the SaaS (Software-as-a-Service) industry by developing one of a kind video conferencing solutions to tackle the increasing demand. This addition made EnableX one of the few global companies with a complete suite of services ranging from cPaaS to SaaS.
Pankaj is the brains behind the company's strategic focus since the beginning. His expertise in the IT and Telecom industries has helped him build several businesses in the APAC market. Before EnableX, Pankaj worked at ConferIndia for more than a decade and helped it become one of India's largest collaboration services companies. He is also the founder of Din Engineering, an IT service that offers high-end engineering design services to energy sector companies. He still holds a position on the company's board and works in a management capacity for its plans. Apart from this, he is also the founder of the LENS foundation, a non-profit organization that helps unprivileged children.
Pankaj started EnableX when he realized that the demand for remote communication is increasing worldwide, and it was the only way to bring the world closer. Existing services were working fine, but they did not have the resources or capabilities to handle big companies. He realized earlier on that the market was in desperate need of a seamless communication service. EnableX is one of the few services that can integrate communication services directly into a website or app for a seamless end-to-end connection.
Before EnableX, most companies heavily relied on different parties' solutions that required various integrated software to create a secure communication channel. There was no way to directly integrate the channel to the website or an app, which led to an inefficient way of communication and slowed down the whole process. In the digital age, everyone expects the services to be extremely fast with minimum delay. Many organizations do not have the required skills and resources to develop a communication channel by themselves. Pankaj, with his expertise and robust technological background, is helping these organizations through EnableX.
As one of the first players in the market, EnableX has penetrated deep into the Asian market. To improve their services, the company is currently working on offering full-stack cPaaS so that the customers can choose the functionalities they require.
Due to the pandemic, the online communication industry has seen new key trends. Not only have the majority of the companies accepted video conferencing as a viable solution, but there has been a change in consumer expectations too. Consumers now want the freedom to express themselves via any means they prefer, and EnableX is ready to handle any new challenges.
The company is committed to equipping companies across the globe with innovative and next-generation communication capabilities.
Considering that it might be years before we are completely able to recover from the effects of COVID-19 if we at all are. This makes it important that we can optimize our real-time communication and Pankaj has taken the lead. He is continuously working to develop the most efficient communication system. Pankaj is the man to watch who is going to define the new dynamics of communication systems in this pandemic stricken era.
To know more about his journey and to connect with him to discuss ideas, you can reach out to him on Linkedin.