Mayur Sethi's Journey to the Pinnacle of the Digital Marketing World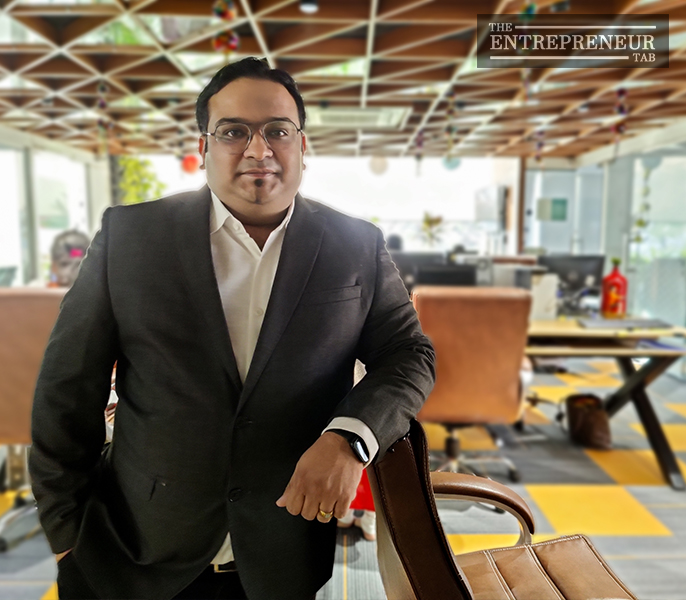 Hard work and luck are two different things, yet, one cannot exist without another. As you succeed in your endeavors, you will witness that the more hardworking you become, the luckier you tend to become. In case you do not believe in this notion, you must look at the story of Mr. Mayur Sethi, the CEO of YellowDigi and the founder of advertiCe.
Having an MBA degree in eBusiness, Mayur is an expert in the digital media and advertising industry with more than a decade of experience under his belt. However, digital media and advertising are not the only tricks up his sleeve. He has worked in several industries along the journey that have only helped him build a unique skill set. Starting his journey in digital media in 2006, he has worked in content marketing, eCommerce, and website marketing before establishing his own platform, 'advertiCe'.
Mayur serves as the Founder and Managing Director of 'advertiCe' and oversees all its activities. 'advertiCe' is a self-driven programmatic media planning and buying platform. It acts as a self-serving dashboard that helps in planning and buying media from more than sixty premium SSPs in a smart manner. The company also manages different digital campaigns and optimizes the ROI of its clients using SmartAI. The company believes that "Content is as good as its distribution" and following the principle, empowers brands with resources to target their audience.
Mayur started his career in the industry as an SEO executive before shifting to media planning and buying industry with Havas Media. To grow his business in digital marketing in Central India, he started the company 'MP09 Digital'. Through this company, Mayur has serviced more than 200 clients while working on various eCommerce websites. He also developed a unique product discovery platform Hoppingo.com where he raised $150k investments from several angel investors. He also uses his experience of working in different industries to market their content across India and other countries.
YellowDigi is Mayur's latest venture, founded in 2020. YellowDigi is an outstanding Ad Agency for modern marketers that helps brands in different capacities. The agency helps the brand to target its online audience through various digital channels and platforms. The agency's services are not limited to digital media Planning and Buying, social media campaign, creative campaign designing.
YellowDigi aims to help modern and upcoming entrepreneurs and marketers to achieve their full potential. It enables the companies to distribute content, seeding, and amplify campaigns and content of various digital platforms. They have worked with several renowned brands such as Tata Motors, TVS Tyres, Tinder, and Flipkart, amongst others.
Mayur Sethi also has several laurels to his name. He is a proud recipient of "Top 50 Marketing Professionals" held by the CMO Council at the World Marketing Congress 2016. He was also mentioned in Social Samosa 40under40 in 2018 and 40under40 Disruptive Minds 2019. Mayur has spent several years working for different startups accumulating vast experience that he currently uses to mentor entrepreneurs. He even organized central India's first digital market conclave DigiCon to bring together all the top minds of the industry and facilitate the flow of ideas. 
Mayur has definitely achieved a lot during his tenure to become one of the industry's top professionals. However, the road to these heights wasn't without obstacles. Looking back at his journey, Mayur mentions that after being in the industry for so long, you start seeing challenges as a learning phase. You must go through this phase if you desire to emerge out as a victor. 
No matter which industry or profession you belong to, you must clear these obstacles. To clear these obstacles, a person must accept them first and think of them as an exciting new opportunity. Mayur is a highly positive individual who believes in the motto 'Let's Make It Happen,' which is exactly what he is doing.
If you are looking for a way to get recognized or boost your venture, you can get in touch with him on Linkedin. Mayur specializes in out of the box solutions and problem-solving approach, and he will definitely find a way to make thing happens for you.