Mae Ramero-Do promotes Approachable Luxury with The Branding Room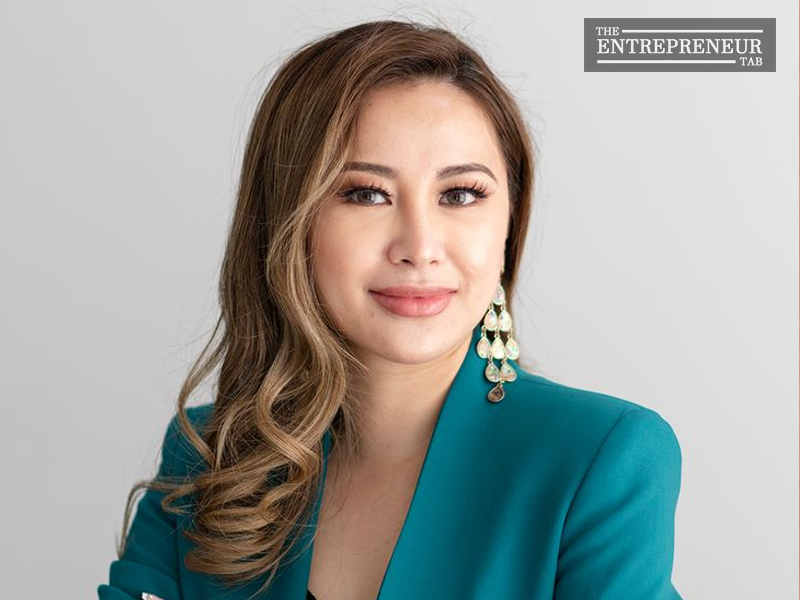 This pandemic has affected several businesses and start-ups all across the world. While some thriving companies faced huge losses, at the same time, some new start-ups shut down before even launching. However, few people made the best of the present situation and turned it into an opportunity to develop their business plans and launched them with a bang. Mae Ramero-Do Thanh is one such person who unexpectedly started a beauty business during the pandemic and has made a name for herself in the industry.
Mae is a Filipina entrepreneur and the owner of The Branding Room based in Dubai. Situated in the Jumeirah Village Circle, The Branding Room is a beauty service provider that aims to become the go-to place for every woman's sophisticated aesthetic desire. The start-up offers non-invasive beauty services with true results by using an extensive range of professional products. They have a hand-chosen team of experts with experience of years and provides a comprehensive range of services. The Branding Room guarantees that every woman that chooses The Branding Room will leave satisfied with a glow befitting their real personality.
Mae is a DHA licensed and Confederation of Beauty Therapy and Cosmetology (CIBTAC) licensed Beauty Therapist who has always been interested in the world's aesthetics. The Branding Room was a product of Mae's passion for beauty and aesthetics and is a beauty lounge that operates on the principle of "Approachable Luxury." Mae uses her business to demonstrate her love by carrying out results-driven procedures that are sure to boost the person's confidence.
Mae has always been interested in the beauty sector and experimented with different hair care and skin care products, beauty treatments, and makeup. She decided to utilize this passion of hers and open a business to help other women.
Mae wholeheartedly believes in the motto, "Do something that you love to do and you'll never work a day."
Before opening up her business, she started with semi-permanent makeup training, which eventually led her to professional training in Beauty Therapy. This training helped her understand that she wanted to become more than just an investor in the business. Her knowledge and keen understanding of aesthetics equipped her to become a great practitioner of the field.
Starting a new business is challenging, but doing so in a pandemic requires passion, strength, and determination. There were several challenges and hurdles that Mae had to go through before finally manifesting her dream.
The opening was delayed, and even the projected footfall was impacted severely. However, with her sincere efforts and loyal clients, she paddled through the storm with success. Another challenge that Mae faced was overcoming conversation barriers and standing up for herself and her business. The beauty industry is very competitive and challenging, and to succeed, she has to let people know what she wants.
Mae is planning some upgrades for her business and will spin the company to become a medical spa. They want to offer more services to the community and the local audience, so they become the go-to solution for every beauty and health care need. In 5 years, Mae hopes to open more branches in UAE and abroad. She is passionate and sincere about her work ethics and the quality of services she provides. There is one thing about which we can be certain. Whatever she is planning is sure to be of the highest standards.
Mae's story is of passion and hard work. She has a different vision that tells her how beautiful the world can be and she plans to leave no stone unturned in her efforts. In case you want to experience The Branding Room or one of her other services, you can book an appointment on her official website.