Jainee Gandhi brings you a new approach to Image Consulting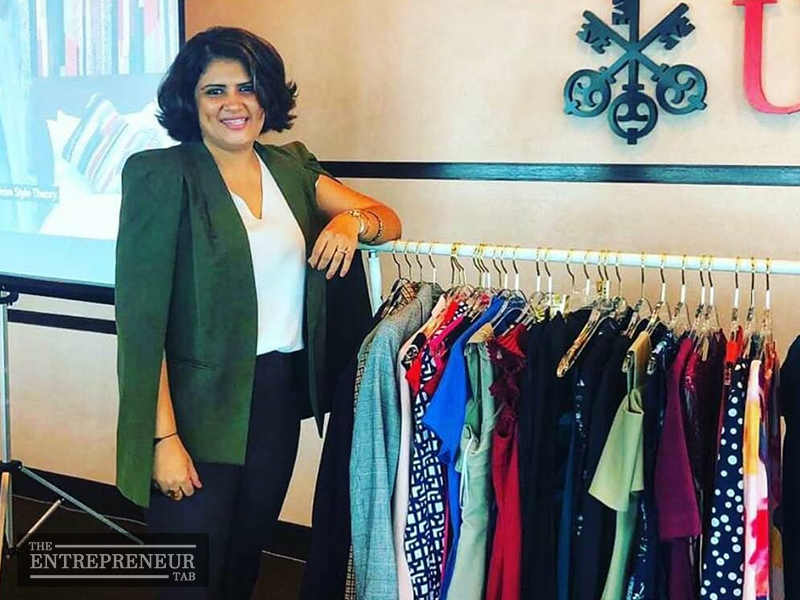 Clothing is a medium of self-expression, while styling is communicative of the way you are. Believing in this philosophy, Jainee Gandhi is changing the Image Consulting scenario with her start-up Imagedge Academy. In this world of ever-changing fashion trends with Instagram models and celebs, it can get confusing to understand your personality. Following the latest trends sounds all chic, but people can lose the sense of what their original styles are. Well, worry not, Jainee is here to help you get in touch with your inner diva and bring out the real you. 
Imagedge Academy is an organization that helps by coaching, supporting, enhancing, and training individuals to express their own styles. Jainee wants to change the landscape of the Image Consulting industry and services. She wants to do so by equipping every person with the tools to present themselves as their best version. Besides helping people by mentoring them about their self-image, she trains people to become professional mentors. 
Considering the huge impact that COVID-19 had on our lifestyle, Jainee was quick to adopt. When everyone got confined to their homes, she decided to launch a digital version of her lessons in the form of courses through Styling Redefine. Through this initiative, Jainee will be offering digital courses to every woman who wants to free herself from her restraints and express herself as fashionable and stylish.
A headhunter turned head-turner, Jainee is a celebrated and highly featured Image coach across the country. She helps people get in touch with their true selves. Her passion for helping people portray their authentic selves while focusing on appearance has helped several people across the country. She rightfully believes that nothing is more potent than the first impression and is working on this ideology with her start-up Imagedge Academy. 
Jainee has several professional accolades under her belt, such as President for AICI Singapore Chapter, Mentor for Cherie Blaire Foundation of Women, to name a few. She is A Certified Image Professional (CIP) from the Association of Image Consultants International (AICI), 
She is one of the few people selected in the league of individuals to be awarded the Professional Level Certification. Her professional background is second to none and has helped countless individuals along her journey. She has mentored more than 50 image consultants and coached more than 200 individuals from different industries. 
Jainee started Imagedge Academy to provide the best service possible without burning a hole in their client's pockets. The company's DNA is to serve its clients with the best knowledge, advice, tools, and methodology in the industry. The team at Imagedge Academy has various assets in their arsenal, all honed from the best in the world. Their passion and hard work have helped them extend their roots to several services. 
The company is an academy for people to train as image consultants. It also provides image consulting services to individuals, corporates, and other organizations. They also have an on-demand styling queries mobile application, with an Indian clothing line and a styling blog with hundreds of articles on personal, authentic styling.
The image consulting industry is considered vain, and people do not pay much attention to appearances. However, they fail to realize that how you represent yourself to the outer world directly impacts the quality of your life. To create awareness about the importance of appearances, Jainee conducts several complimentary workshops to share her experience and educate about image consulting's importance. 
She is launching e-courses through her new venture 'Styling Redefine' for its Indian audience across the globe. Styling Redfine is a digital styling academy. Jainee wants to help Indian women worldwide come to terms with their authentic selves and express themselves in the best way possible. 
She believes that "Style has to be inclusive of all age, size, color, restrictions of any sorts will limit clients in a box and not let them explore their true worth." Jainee lives by her motto," Refuse to be unseen," and helps people understand this ideology as well. 
With this motive in mind, Jainee's Styling Redefine will help democratize fashion and make it accessible to everyone without any limitation. She wants to help every individual express who they are in the most fashionable manner possible.
Jainee has come a long way in becoming one of the most popular image coaches in the industry. She is continuously changing lives and helping people become the best version of themselves. 
In case, you believe that you have potential and want to express yourself by bringing out the true you, book an appointment with Jainee to discuss further through her official website.