Athikur Rehman Ansari, a Trailblazer in Online Reputation Management.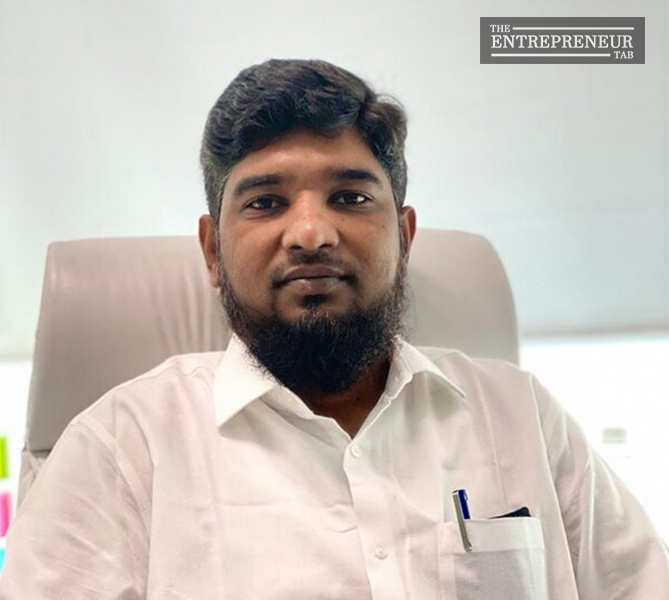 Some industry experts will say that around a quarter of every company's net worth is its reputation. A survey mentions that above 80% of consumers take online reviews as personal recommendations and are more inclined towards making a decision based on those reviews.
These are some of the many facts and figures that signify the importance of Online Reputation Management or ORM. At a time in 2010, when India was getting familiar with the whole concept of ORM, Mr. Athikur Rehman Ansari was a part of the team which lay the foundation of not only an accentuating ORM firm but of a whole industry in itself. As we see it today, ORM changed the whole idea of marketing in general.
With a foundation rooting not just by a formal degree of 'MBA', but from the immense amount of exposure and experience ranging over a time span of 15 years, Mr. Athikur has established a social media command center with a leading social media agency. With strong confidence in ORM's vast potential, he has ventured into the world of entrepreneurship with  'Cerebrate Business Solutions.'
Mr. Athikur envisioned an agency with its core focus on fulfilling a brand's requirement of an ORM & Social Listening Agency. Cerebrate Business Solutions is founded on the pillars of ORM, Crisis Management, and Social Listening, prioritising the brand's reputation. Cerebrate, unlike its competitor, focuses on what actually matters for the brand. 
Cerebrate understands the driving force behind customer purchases. Using this insight to deliver solutions powered and driven by the latest analytic tools. This very understandable and insightful understanding has been the reason for them becoming a pioneering name in the industry. 
Starting Cerebrate with a small office and a single employee, Cerebrate now has a dedicated team of forty, working out of an office in Navi Mumbai. Building long term relations is something they firmly believe at Cerebrate, resulting in associations with many brands of over more than five years. These inter-personal skills have also shown their positive impact within the teams at Cerebrate, where an environment of growth, understanding, and learning has been their prime focus and one of the top secret of their growth.
Cerebrate is a one-stop solution catering to many industries like Fantasy Sports, BFSI, and Entertainment, amongst others. This ORM firm understands that brand image and reputation are the most important factors in winning the market. 
The amount of information that consumers intake these days using various digital platforms is unbelievable. The sheer number of opportunities that the internet has offered to businesses is huge. However, a few bad reviews posted on Twitter can end up causing a fortune in a blink of an eye.
Mr. Athikur uses this information clubbed with his vast experience to help brands create the most desired public image. This has helped many start-ups and already established brands to grow and achieve the desired results.
He firmly believes that every marketing strategy should have ORM, crisis management, and social listening at its core to able to work efficiently in today's market. 
In his personal life, he enjoys following technology and sports. He also professes the importance of learning, enhancing knowledge, and delivering results in life. It is all for his diligence and hard work that he was nominated for the 40 Under 40 category by Social Samosa, which is just one of the many awards and laurels to come.