Adepoju Olaoluwa Itunu – A Writer, a Humanitarian, and a Prince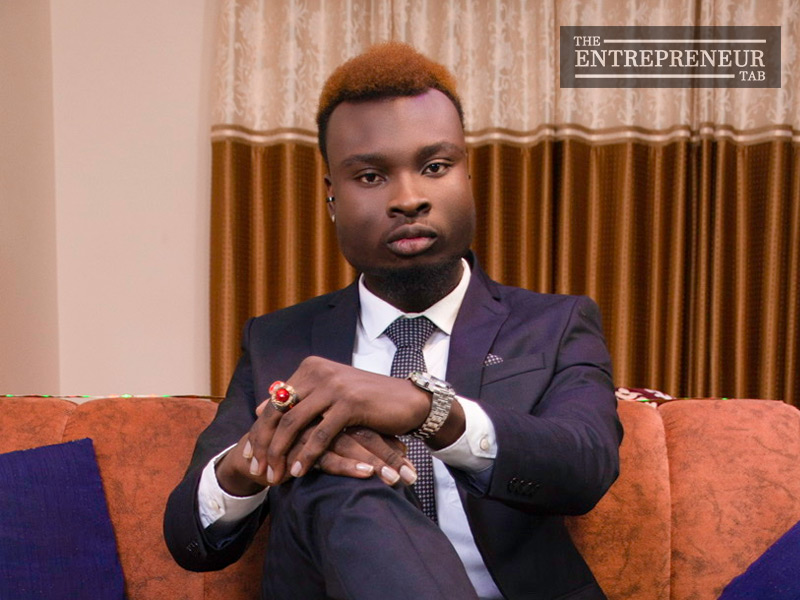 Being born with a silver spoon does not make life any easier. Adepoju Olaoluwa Itunu, a Nigerian prince, has several laurels to his name at the young age of 23, but everything did not come easy for him. Apart from being socially active, he is also a humanitarian that most people are unaware of because of his nature. He has always done his part in uplifting humanity and giving back to the people. He is a man with many talents, apart from being a bestseller novelist.
Adepoju Olaoluwa Itunu is currently pursuing a bachelor's degree in Computer Science and Technology from a reputable institute in India. He is a python programmer and wants to hone his skills. Adepoju Olaoluwa Itunu also has a passion for sports, swimming and is a fitness freak. He also does modeling and is an award-winning author that only adds up to his extensive list of talents and accomplishments. Adepoju Olaoluwa Itunu's humanitarian work and an ever-increasing list of accomplishments have made him a social media celebrity.
Regardless of being a prince and such a talented person, Adepoju Olaoluwa Itunu stays as humble as ever. His humble and generous approach to life makes him a force to be reckoned with. Adepoju Olaoluwa Itunu also aids lesser privileged people by procuring international admissions and providing financial support.
"Achievements of a person are not to be judged by the affluence, but the influence the person has. I solely aim to influence and inspire others and try to work for an ulterior motive of making this world a better place by uplifting the underprivileged."
With his non-profit organization, Adepoju Olaoluwa Itunu has helped several individuals receive scholarships from over 600 universities across the world. Adepoju Olaoluwa Itunu has helped countless individuals by paving a path for them to a successful life. He demonstrates his passion for fitness and weightlifting with the help of his company Fitness Emperor. Fitness Emperor helps people of every age stay fit and promote a healthy lifestyle.
Currently, apart from his studies, Adepoju Olaoluwa Itunu is focusing on his novels and writing. He has already published five best-selling books, "A love called hatred", "Without an iota of hatred", "The endless relation of love", "Could this be love? A free steamy romance (the beginning)", and "Could this be love? A free steamy romance 2". Adepoju Olaoluwa Itunu also published a short story, "My Lovely Sister" recently. He considers writing as an escape from the mundane, chaotic life that provides him with a way of expressing his emotions.
With writing, Adepoju Olaoluwa Itunu wants to provide people with a subtle glimpse of their lives and inspire them to aim for greatness. The young prince believes that everyone has a story that forms over the years with the things they go through as a child. He also thinks that writing allows him to experience the world with different perspectives of a writer, motivational expert, educationist, story expert, and change maker.
We are thrilled to see Adepoju Olaoluwa Itunu continue on his writing journey. Some of Adepoju Olaoluwa Itunu's books that we are excitedly waiting for are "Unquestionable Love" and "High School Days". He has always surprised the public with his work and charitable acts and we are looking forward to seeing the impact this charming, young, very talented, and humanitarian prince is going to leave on society. 
You can check Adepoju Olaoluwa Itunu's website to stay updated with his latest works and projects that he is working on.