10 Indian Startups That Received Funding from Ratan Tata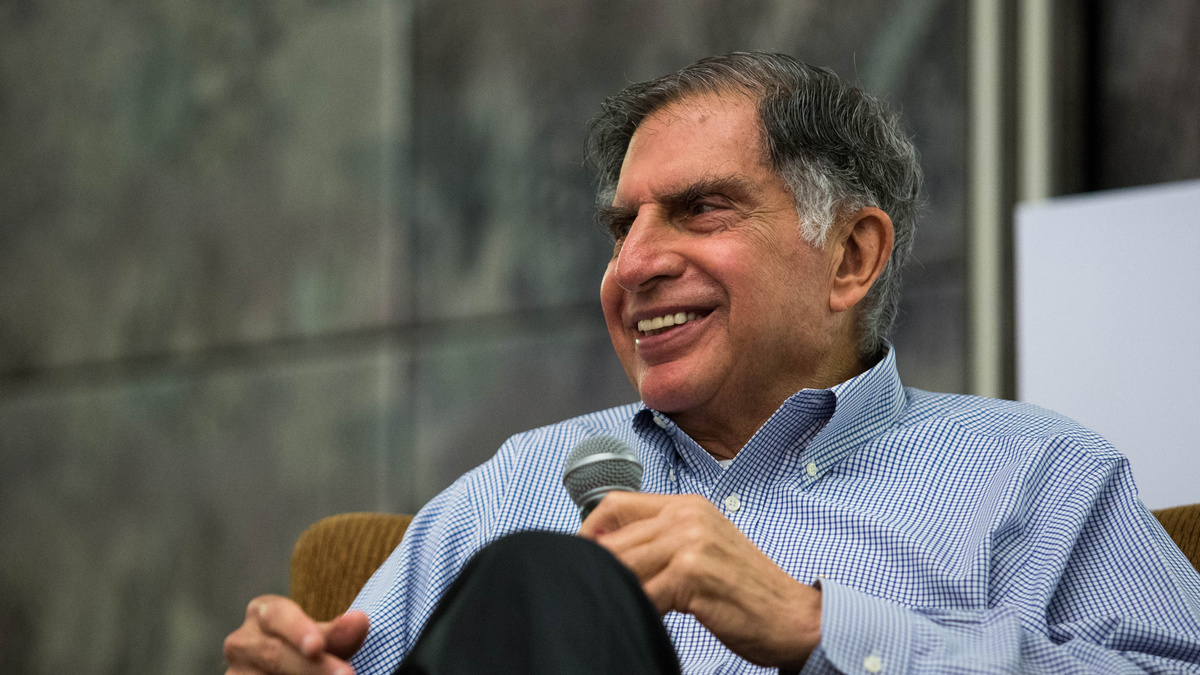 Just a few days ago, it was announced that Ratan Tata, Chairman Emeritus of the Tata group will be awarded as 'Global visionary of sustainable business and peace'. He will be honored with this award during the launch of the federation of the Indo-Israel Chamber of Commerce in Dubai on 21st December.
This Business tycoon is a Global Visionary and has always proved his intuitive style of investment. He has invested in 12+ startups to date. The world follows his advice and looks up to him as a genius entrepreneur and a philanthropist.
He says, "If a founder has passion and innovation, he needs to be supported. I am more intuitive than a numbers person, and I recognize that not all investments are going to be positive. Some may fail, and some may have problems for other reasons. That is life." Ratan Tata, Tata Groups
Here are the 10 successful Indian startups that received funding from Ratan Tata:
In the last recent years, startups that Ratan Tata invested in have performed remarkably well and are now big names in their respective industries. Some of them are:
---
1. OLA & OLA ELECTRIC

Ola, the biggest home-grown cab provider, has made it to India's top 9 Unicorn Startup's list. Ratan Tata made an investment of 95 lakhs in Ola in his capacity in 2015. In 2019, he invested in Ola Electric Mobility Pvt. Ltd. He was also an early investor in Ola's parent company ANI Technologies Pvt. Ltd.
On his investment in Ola electric, Ratan Tata said that he believes in the future of electric mobility, and Bhavish Kumar, CEO, Ola has a great vision to make it a success.
---
2. SNAPDEAL

Snapdeal is India's first online retail market. Ratan Tata invested in Snapdeal in 2014. It is believed that he has invested around 5 crores in the growing e-commerce company. He has bought 256 shares from Snapdeal's angel investors.
Snapdeal's valuation went from $1 Billion to $5 Billion after Ratan Tata invested in it.
---
3. TORK MOTORS

(Image source: torkmotors.com)
Tork Motors is a final year Engineering project turned startup founded by Kapil Shelke. Tork Motors, a Pune-based startup, successfully raised funds from Bhavish Agarwal, CEO, Ola cabs, and Bharat Forge.
Ratan Tata decided to invest in this probably one of the first Electric Vehicle startups of India. On his investment in Tork Motors, he said that the EV industry has a rapid growth and the team at Tork Motors has sound logic and approach towards it.
---
4. PAYTM

Paytm with its Gross Merchandise Value (GVM) of $1 Billion, is India's largest online payment platform. Having millions of subscribers, it is now an official online bank after receiving the license from RBI.
Ratan Tata made a personal investment in Paytm in 2015. He picked up a stake in One97, an organization that runs Paytm. One97 then approached Ratan Tata for a position of business adviser, and he happily took it.
---
5. CURE. FIT

Cure.fit is a Bangalore-based chain of fitness centers, including healthy food providers, healthcare programs, mental health awareness programs, and more.
Ratan Tata has invested $3 million (19.2 Crores) in this Banglore-based startup of Mukesh Bansal, also the founder of Myntra.
---
6. ZIVAME

Kapil Karekar and Richa Kar founded Zivame. Zivame is a brand of lingerie. Their quirky marketing campaigns got quite hyped up, and they have earned user's trust with their quality service—this Bangalore based startup has successfully raised $48 million in just four years.
Ratan Tata, with his vision of investment, had believed in Zivame's success. He had invested an undisclosed amount in Zivame in the year 2015.
---
7. REPOSE ENERGY

Founded in 2017, Repose Energy, a startup based out of Pune, Maharashtra, has recently registered 150+ fuel startups. Their mission is to create an ecosystem of mobile petrol pumps that would provide door-to-door delivery of Diesel. The demand drastically increased during the lockdown, and they're providing 500 liters to 2000 liters of Diesel to the hospitals around Pune.
Ratan Tata invested an undisclosed amount in Repose Energy, which has helped them grow more robust in the last few years. The founder Aditi Bhosale said that Rs 9000 Crore of investment could make this ecosystem a sustainable one.
---
8. FIRSTCRY.COM

In 2016, Ratan Tata invested an undisclosed amount in BrainBees Solutions, a parent company of Firstcry. Firstcry.com is an online market for babies, toddlers, and maternity products.
Firstcry has gained a reputation with its variety of brands and quality service. The company claims to have over 2 Million consumers. Along with the online market, Firscry has over 150 offline franchisees in India.
---
9. DOGSPOT.IN

Run by PetsGlam Pvt. Ltd., Dogspot, Right from food packages to groom kits, is the one-stop solution for dogs and other pets. With over 60,000+ deliveries per month, the Gurugram-based startup has attracted investors like Ratan Tata himself.
Rana Atheya, cofounder and CEO, Dogspot, said, "The investment by Mr. Tata is an endorsement of the long-held belief by us in the Indian pet care sector."
---
10. BLUESTONE

Bluestone is an online portal for jewelry with 5000+ unique designs. Ratan Tata backed up bluestone in 2014.
Bluestone's founder, in a conversation with Economic Times, said that "Ratan Tata is extremely sharp but a man of few words, and also a patient listener. He believed in our business model and gave us the valuable advice that has pushed us to build a stronger brand".
---
Final Words:
Ratan Tata has made numerous investments in different verticals of business from clothing to groceries and from food to technology. His belief in new innovative minds and their future approach has made a very positive impact on Indian startups.
These were some major successful Indian startups that were backed up by Ratan Tata. I hope you liked this article. For more such articles, stay tuned.