FirstCry raises around $200mn to allow an exit to its early investors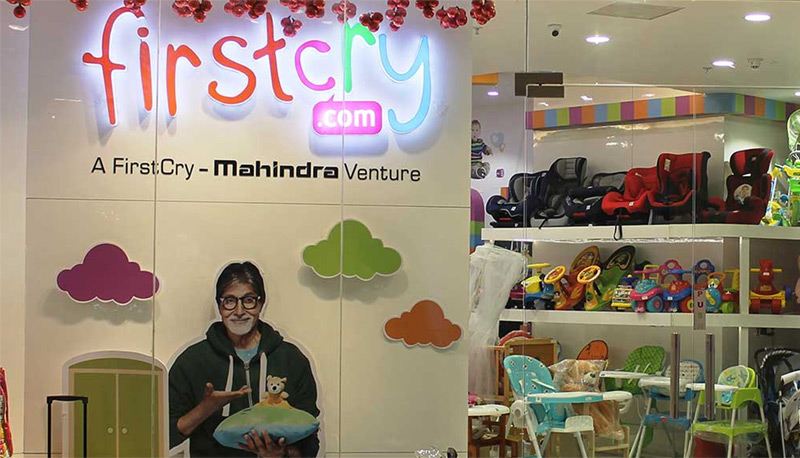 One of its kind e-commerce start-ups, FirstCry, has come a long way to become the leading kids wear brand in India. Based in Pune, FirstCry had earlier raised $296 Mn from Softbank Vision Fund that took its valuation above $1 Bn to its stakeholders' delight.
While FirstCry is all set to go public in the coming two to three years, it has continuously been in the limelight for the growth that it has seen in recent times. Currently, FirstCry is soon going to receive an additional $200 Mn from various growth stage and private equity firms, including TPG Growth, ChrysCaptial, and Premji Invest, amongst others.
The company wants to realign its capital structure before it goes public. This injection of funds will allow FirstCry's initial investors to take an exit. They will be able to sell a part of their complete holdings in the company before the company goes public to provide a fair option to all the stakeholders.
If everything goes as planned by the founder Supam Maheshwari and CEO Amitava Saha, the company's total valuation might go beyond $2 Bn. Earlier in 2016, FirstCry had merged with Mahindra Retail (BabyOye), where FirstCry acquired the franchise business of Mahindra.
Like many other businesses, FirstCry reported a significant impact from the pandemic. However, looking at the trust various investors and other stakeholders have shown in FirstCry, they will surely be able to bounce back before they finally go public.
Currently, FirstCry has over 400 retail outlets across India and is rapidly expanding. Apart from a strong presence in cities like Delhi, Gurgaon, Ahmedabad, Bengaluru, Mumbai, Karnal, Chennai, etc., FirstCry also has a strong digital presence with significant sales coming in through digital mediums. However, it faces strong competition from other BayCare brands like MyBabyCart, BabyMori, Hopscotch, etc.