Doubtnut raises $31 Mn in its Series B Funding Round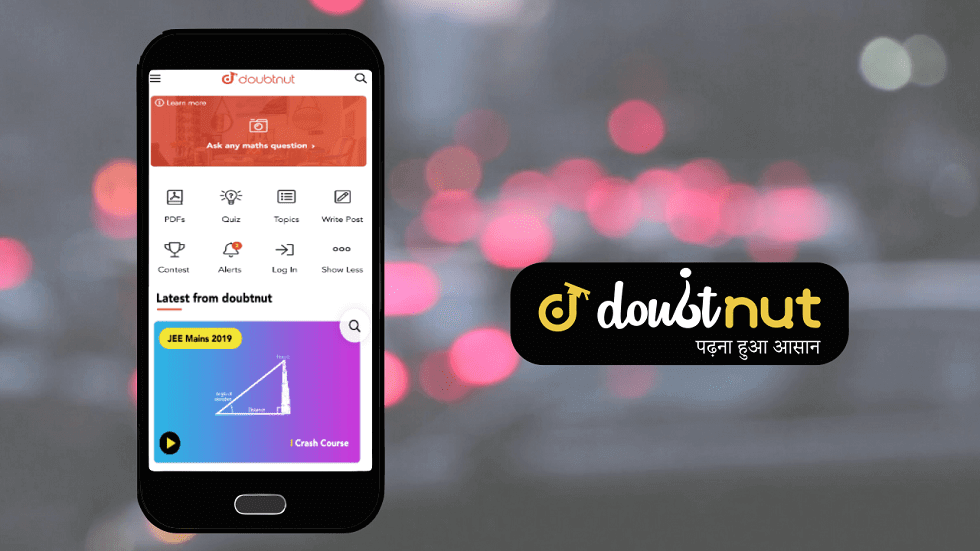 The outbreak of COVID-19 shook the very foundations of the world. While this pandemic came as a harbinger of unwelcome news for many businesses and startups, some industries like e-com and digital learning also benefitted.
Ed-tech companies like Byju's and Doubtnut are amongst the few names that have been able to make the best out of these otherwise challenging times. During its latest funding round, Doubtnut has raised $31 Mn. It is worth mentioning that Byju's had earlier offered to acquire Doubtnut's business but the deal fell off. The current Series B funding round was led by SIG and James Murdoch's Lupa Systems that brings the total raised funds to date to $50 Mn.
Moreover, unlike other similar service providers, this startup reached small towns and cities, providing them access to world-class education assistance. Tanushree Nagori, co-founder and CEO of Doubtnut, mentions, "85% of the current base comes from outside of the top 15 Indian cities, and 60% users study in state boards where typical medium of instruction is the local vernacular language," 
Doubtnut is an ed-tech startup that offers short video lessons to students in Science and Mathematics. This app allows students to click a picture of the problem and uses machine learning supported by image recognition to provide solutions to the uploaded questions in the form of short videos.
Doubtnut supports multiple regional languages and sees over 2.5 million daily users spending over 600 million minutes on the app in a month. The company also reported that more than half of current users have registered in the past 12 months. Doubtnut mentions that it supports nine languages and has a data bank of over 65 million questions that allows it to answer all questions that the users upload. 
Byju's had earlier offered to acquire this startup for $150 million, and the deal fell off the table when the former company lowered the offer amount.