Ankur and Dhruv's Splitsub brings the dawn of streaming subscription sharing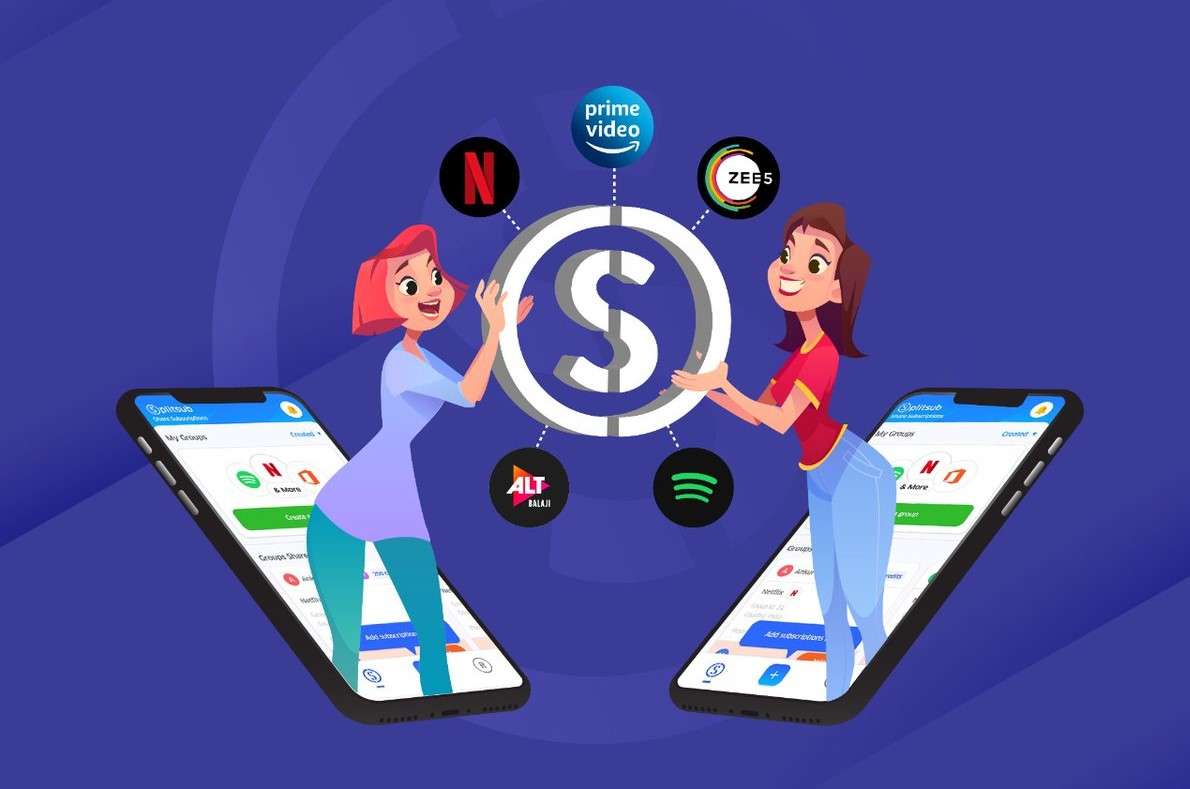 Gone is the era of digital cable connections and radio broadcasts. Everything that you want to watch or listen to, is available through your smart devices. However, while the quality of the entertainment has significantly gone up, so have the costs and expenses on them.
There are one too many options available in the market. Choosing one of them and then bearing the cost of the subscription single-handedly can cost the richest out there a fortune. It is about time that, like cab pooling, that is no longer possible due to the pandemic, we also get to pool these streaming websites and applications.
Splitsub, a fintech startup, is solely dedicated to helping you split the subscription costs with your friends and family. Splitsub was launched by Ankur Solanki and Dhruv Goel back in August 2020. The firm is based out of Delaware, of the USA, and Gurugram, India.
Splitsub brings you almost all the popular streaming services on a single platform like Netflix, Prime Videos, Microsoft Teams, Grammarly, and Hotstar, amongst others.
Both the founders of the company were living in Barcelona after graduating with an MBA from ESADE Business School when the eureka moment finally arrived for Dhruv. In a sudden awakening, he realized that the streaming services are already being shared between friends and families, considering that subscription charges can cost anywhere from Rs 300 per year to Rs 1000 per month and even more.
He realized that not only is there an awkwardness when it comes down to asking people to cough out money, but there is severe free-loading. This came from a personal experience where Dhruv's sister ended up sharing his password with all her friends. He knew that sharing is already happening. But, there needs to be a more organized system, and hence came out Splitsub.
Dhruv mentions, "We have created a group sharing platform where users can decide with whom they want to share which subscriptions. At the same time, they can discover new online subscription groups that they can join to avail of digital services,"
He also adds," The startup does not manage, create, or sell groups; we only handle payments and make sure that users are not cheated by illegitimate group owners on the Splitsub platform."
The company saw 10,000 signups in the first two months of launching its beta version of the platform. Spiltsub is currently targeting tier-1 and tier-2 cities with viewers in the age range of 18 to 40 years.